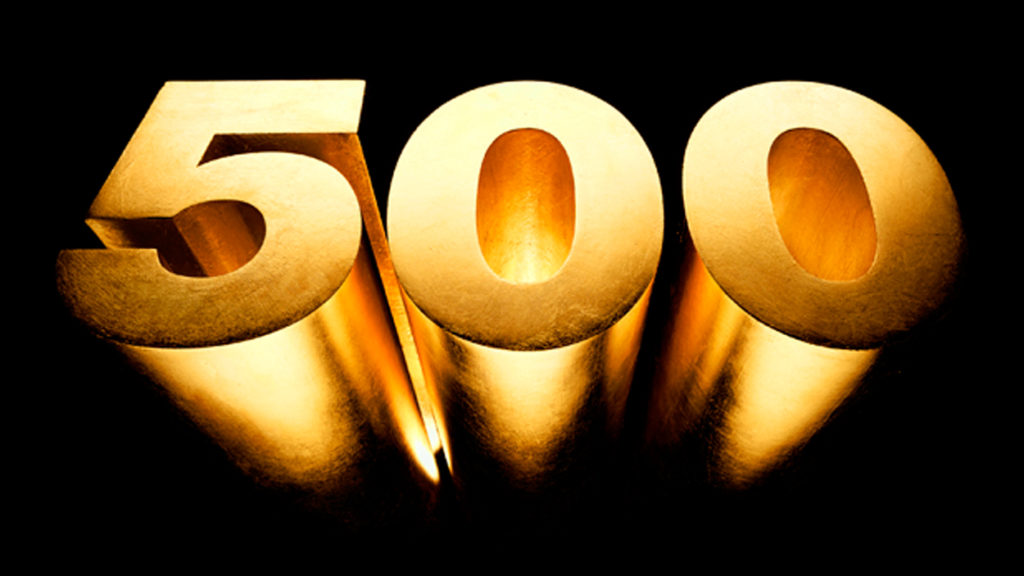 Que faire pour fêter la 500e ? Après moult hésitations et conseils très précieux, j'ai préféré finalement être sobre. Ne pas rechercher LE gros titre du mois de septembre qui pourrait illustrer ces deux dernières années, puisque chaque éditeur apparaît comme un résistant dans le monde de la vidéo aujourd'hui, les petits comme les grands.
Alors tout d'abord, commençons par les remerciements. Ceux qui m'ont fait confiance depuis le début de Homepopcorn.fr, et même bien avant cela : 20th Century Fox, AB Vidéo, Ad Vitam, ARP Sélection, ARTE Editions, Artus Films, Bac Films, Bildstörung, Blaq Out, Carlotta Films, Citel Vidéo, Compagnie Méditérranéenne de Films – Marcel Pagnol, Condor Entertainment, Diaphana, Editions Montparnasse, Elephant Films, Epicentre Films, ESC Distribution/Editions, EuropaCorp, Factoris Films, France Télévisions Distribution, Gaumont, HBO, HK Vidéo, Inser & Cut/L'Oeil du témoin, Jour2fête, L'Atelier d'images, Le Chat qui fume, Le Pacte, Lobster Films, Lonesome Bear, M6 Vidéo, Marco Polo Production, Metropolitan Vidéo, Movinside, Orange Studio, Outplay, Paramount Pictures, Pathé, Potemkine Films, Pretty Pictures, Program Store, Pyramide Vidéo, Rimini Editions, Showshank Films, Sidonis Calysta, Sony Pictures, Studiocanal, Tamasa Diffusion, TF1 Studio, The Corporation, The Ecstasy of Films, Uncut Movies, Universal Pictures France, Warner Bros., Wild Side Video et Zylo. Sans oublier les très nombreux attachés de presse avec lesquels je travaille depuis de longues années pour la plupart.
Et une pensée particulière pour monsieur Bruno Terrier Bava​ et Metaluna store​ !

Ensuite, il y a celles et ceux qui m'ont soutenu dans ce projet destiné avant tout à partager ma passion du support physique depuis toujours. Ils se reconnaîtront.
C'est un très beau chemin parcouru depuis la première chronique de L'Homme qui venait d'ailleurs, à Hangman, en passant par Le Retour de l'homme invisible, Plus fort que le diable, Le Journal intime d'une nymphomane, qui est l'article le plus lu depuis deux ans.
Jusqu'à quand durera Homepopcorn.fr, je ne sais pas. Le blog a été créé uniquement dans le but de promouvoir le travail des éditeurs, dans l'espoir que ce grand attachement soit contagieux et partagé. Devant l'enthousiasme des messages reçus, des partages, des rencontres importantes qui se sont faites dans le « monde réel », les chroniques continuent puisque le DVD et le Blu-ray perdurent. Nous évoquons moins le Blu-ray 4K puisque nous restons pour l'instant dubitatifs sur le sujet…d'autant plus que ce format reste peu "démocratique" et s'adresse principalement à un public de niche.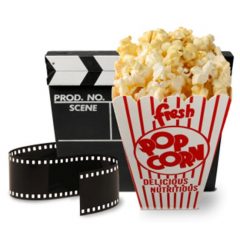 Alors longue vie aux éditeurs courageux, ainsi qu'aux cinéphiles et cinéphages fervents défenseurs du support ! Et pour l'occasion, nous allons donc vous permettre de remporter le Blu-ray du film de Billy Wilder, Embrasse moi, idiot, en partenariat avec Rimini Editions.
Franck Brissard
JamesDomb